News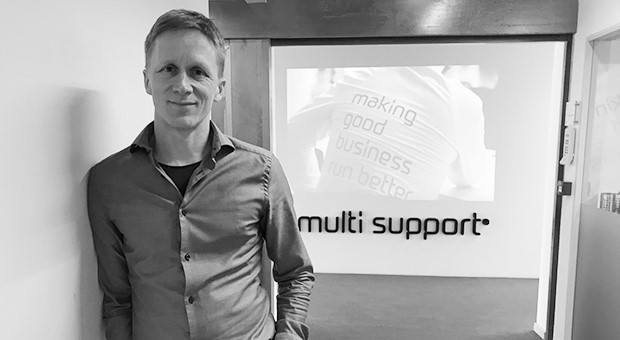 What do invoices, XML, and sport have in common?
5/28/2019 They all describe a new MultiSupporter in Finland. Meet Tuomo Severi Saarinen, our new tech-savvy and sports enthusiast Business Process Consultant in Helsinki.
We're thrilled to welcome Tuomo Severi Saarinen (39) on board. An experienced tech guy who's spent the last decade beefing up his resume with invoice automation, data communication, and project management skills. Not to mention all the hardcore tech stuff that make workflow automation efficiently run backstage. XML, XSLT, Xpath, SQL, PHP, Java, and the like.
As our new Business Process Consultant, Tuomo reroutes his massive knowledge-base to the benefit of our customers. In his new role, he'll spend most of his time with customer installations, support, upgrades, and user trainings. From time to time, he'll also wear his project manager hat. Or work closely with our ambitious sales staff to develop easy-to-use customer solutions.
One of the great things about working for Multi Support is that I can meet and work directly with the customers. This way I get to learn new stuff each day. I'm also impressed by the values and sport interests that we share. Cycling, running, and other endurance activities — just right down my alley.
Music to our ears. Welcome to the Multi Support family, Tuomo!
Join us on our growth journey
Our customers' digital transformation is happening faster than ever. That's why we need more talents on board. In Denmark, Finland, Germany, Norway, Sweden, Switzerland, and the UK — everywhere.
Would you like to join our growth journey? Head over to our career page and see how you could help us shape a successful future. Look around and apply today!