News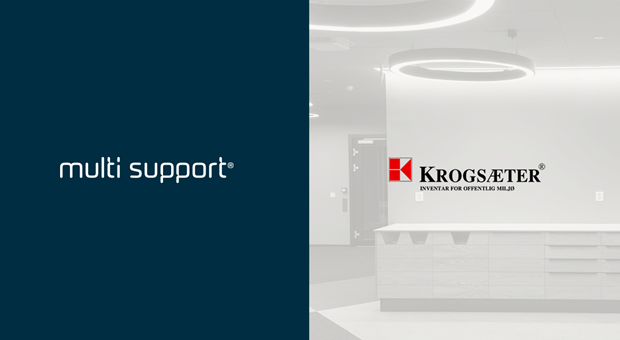 Krogsæter digitizes orders and delivery notes with Scan to Next
8/6/2019 With Scan to Next in place, Norway's largest supplier of school furniture accelerates its use of Next Enterprise Archive.
In the furniture business, staying productive means being on a par with new technologies. Web services for fast customer care, modern machinery for error-free fabrication, and cutting-edge software for efficient document handling. At Krogsæter, the latter just became even more advanced.
For the Norwegian furniture pioneer, Next Enterprise Archive has been the digital home for 30 different business document types. Invoices, price offers, and the like. But recently, a complementary solution was set in place. To capture, digitize, and feed new document types into the archive. Documents that come through different channels. Orders that land in digital mailboxes, PDF delivery notes that lie on file servers, and similar paper documents that are digitized through scanners.
"The Scan to Next extension helps us feed existing orders and delivery notes from all over the world into our Next Enterprise Archive. Emails and paper future-proofed with no hassle" — OLA ERIK GOROSTUEN, Logistics Manager, Harald Krogsæter AS.
Once the documents are captured and sent to Next Enterprise Archive, Krogsæter can easily find all of them. No exception. With google-like searches in the document content, or by searching for document classifications and metadata. No matter how, Next responds in seconds – even when Next contains millions of documents.
With easy digitization of documents, full-text search capabilities, detailed classifications, and role-based permissions, Krogsæter have the foundation for an even more efficient future in place.
Want to know more? Download the Scan to Next brochure from here: