News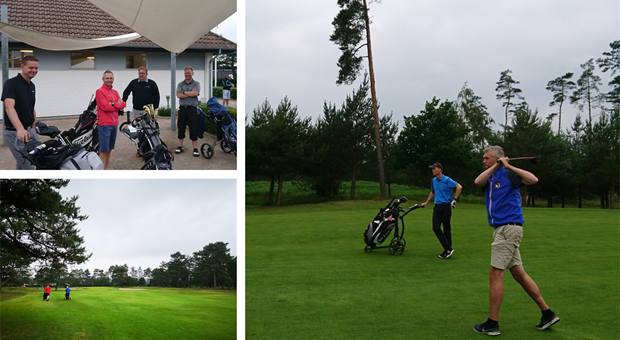 Hitting it at Multi Support's annual golf tournament
6/20/2019 This morning a group of customers, partners, and Multi Supporters teed off at the Silkeborg Ry Golf Club in Denmark.
Although today's clouds overshadowed the sun, customers, and partners traveled to Silkeborg in the middle of Denmark for a friendly game of golf. Great golfing and even better atmosphere — despite the weather.

Multi Support in sports
In our daily work we are dead serious and focused professionals — sometimes maybe even too focused. Engaging in sports together allows us to loosen up, have fun, and get to know the person behind the professional facade.
Interested to join one of our events? Head over to our Multi Support in Sports page where you'll get to learn about our next arrangements.
Would you like to know how you can get an invite for the next Multi Support invitational golf event? Then please contact COO Thomas Hougaard Enevoldsen.